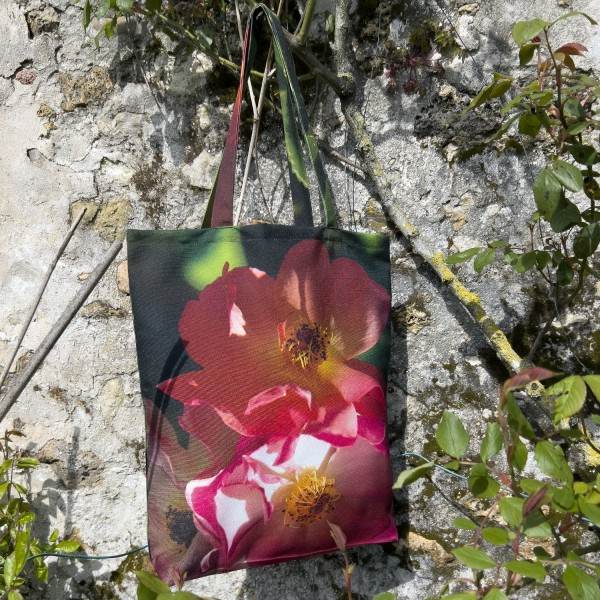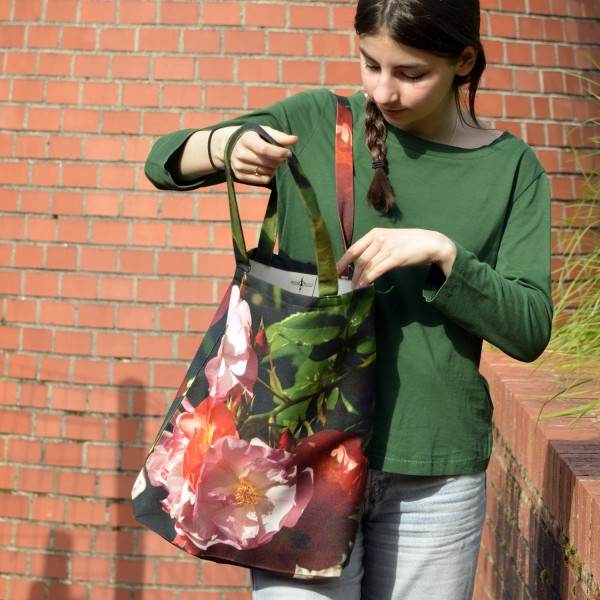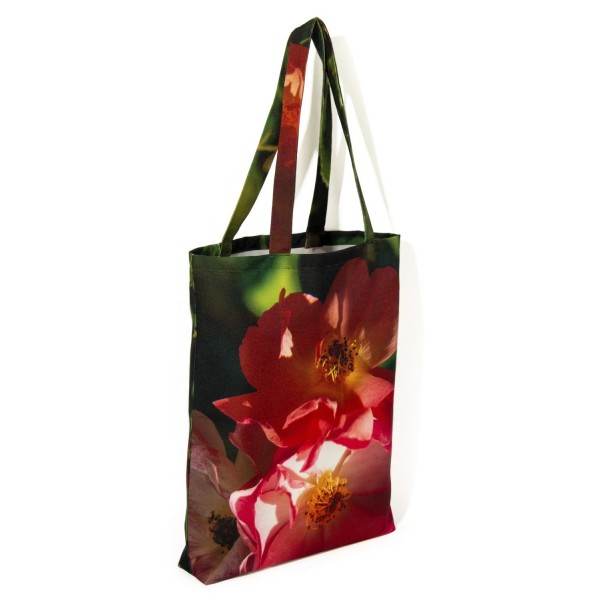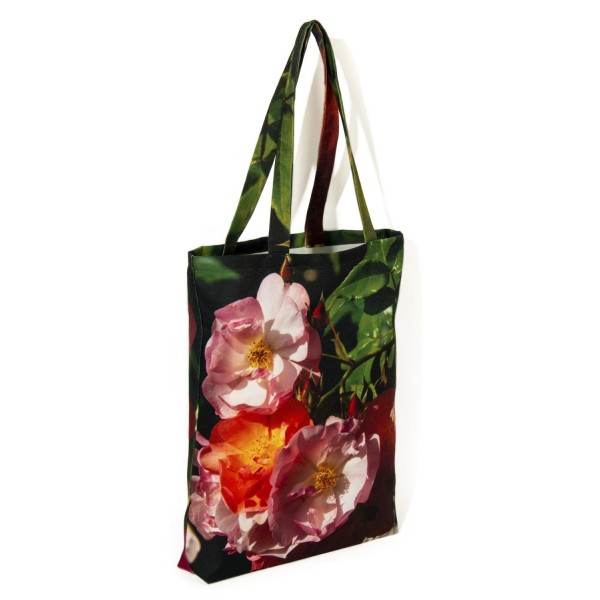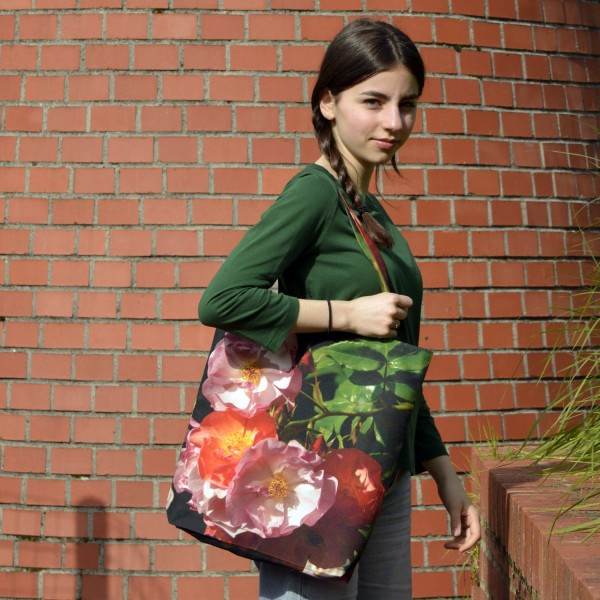 Flower tote bag - Rose de France
Let yourself be seduced by this Rose de France flower tote bag. Fresh and delightful, it is printed on the front and back with the designer's photographs. Thus, roses, pinks and reds, with frail and delicate petals, bloom on this original tote bag. Light and refined like a flower, this designer bag is essential to your wardrobe! Treat yourself to softness to wear with this poetic and sensitive collection..
Also, this floral bag has more than one trick up its sleeve! First of all, it has a gusset for more capacity. Then, this made in France bag is made from recycled polyester. Finally, it is machine washable, promised its shine will not tarnish!
Be Natur'Elles! Say it with flowers bags!
Designer tote bag, Over the seasons, from garden to garden, she looked at the beauty of flowers. Then she revealed those sensitive moments to seduce you! 
Made in France tote bag, it is entirely made in France. From thread to stitching, skilled and nimble hands brought it to life.
Sustainable tote bag, it is made of recycled polyester (plastic bottle) woven in Charlieu (Rhône-Alpes). 
Reusable tote bag, it washes easily in the machine without aging! 
Essential tote bag, it has a gusset for more capacity. So you can carry all your stuff.
Rose de France - Rosa gallica - Rosaceae - The rose has been revered by man since the dawn of time. In ancient times, it was considered a gift from the gods. Greeks and Romans saw in it the symbol of spring and the fragility of the world. Created by Chloris, the goddess of flowers, the rose is the queen of flowers. By legend, she is associated with the goddess Venus or Aphrodite, goddess of love, seduction and beauty.
The Rose has different meanings depending on its color:
White: innocence, purity, humility
Rose: tenderness, kindness, grace
Red: love, respect, courage
Yellow: Friendship, happiness
Height

40 cm

Length

36 cm

Compositions

100 % recycled polyester

Width

6 cm
8 other products in the same category:
Customers who bought this product also bought: