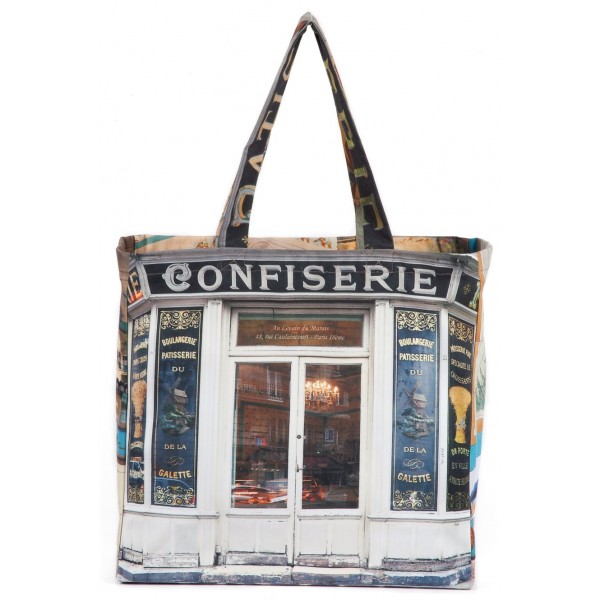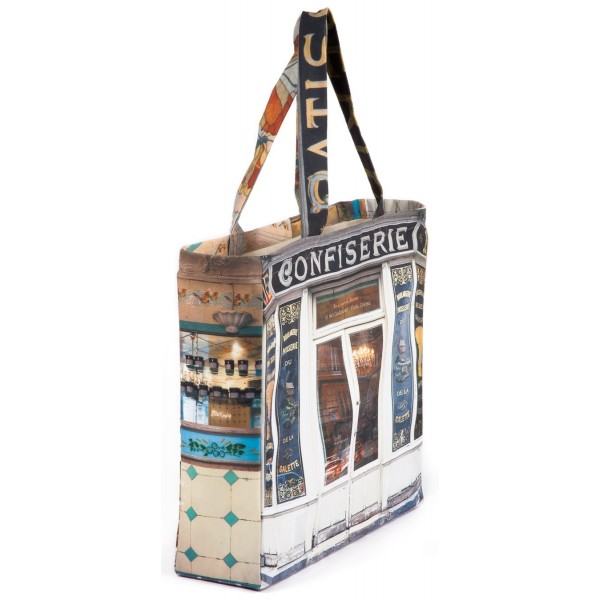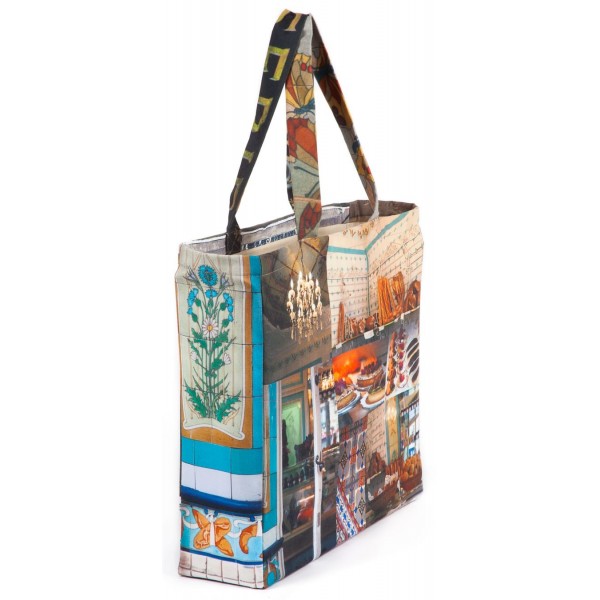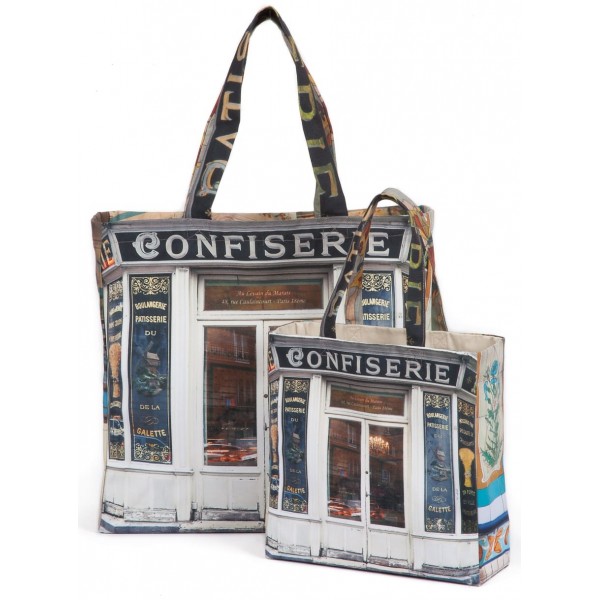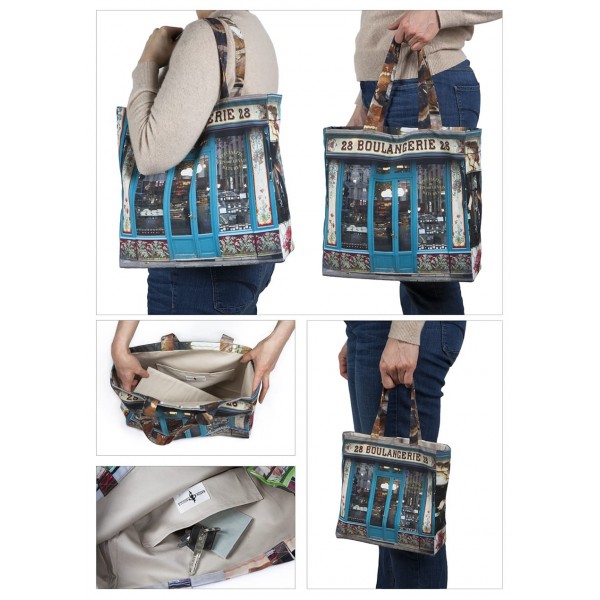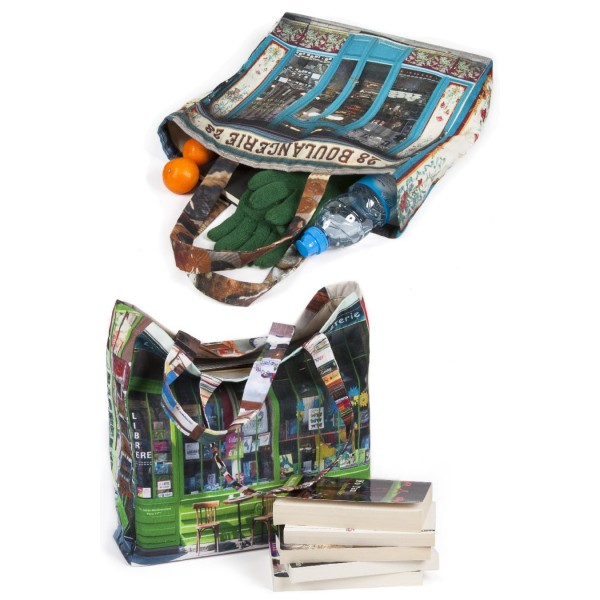 Bag Confiserie Boulangerie
Visit Maron Bouillie's Paris rétro-style and its bags full of stories. On the front dated 20th century, it reads : "Cake shop, specialty of croissants, home delivery at all hours." On one side of this "confectioner's" bag the window of "La Boulangerie pâtisserie du Moulin de la Galette" on the Butte Montmartre is printed. When you turn it over you are inside this Art Nouveau shop with its walls adorned with pastoral ceramics. The handles show details and underneath the bag are Paris cobblestones.
To complete the history of this place, the handles and underneath the bag are also printed with details. Available in two sizes, shard-wearing and lined, this Paris bag is essential for all your outings.
LARGE 38 x 38 x 10 cm / 33,5 x33,5 x 10 cm
SMALL 26,5 x 26,5 x 7 cm / 22 x 22 x 8 cm
Compositions

100 % polyester

Lining

100 % coton

Color

white
8 other products in the same category:
Customers who bought this product also bought: